Uplevel Security: Upping their brand visibility
Mesmerize client Uplevel Security is an innovative new startup in the highly competitive cybersecurity industry. The company's founder and CEO, Liz Maida, has had several thought leadership articles placed in the top IT enterprise publications read by potential customers, including Dark Reading, Infosecurity Magazine, Tech Target and Security Boulevard.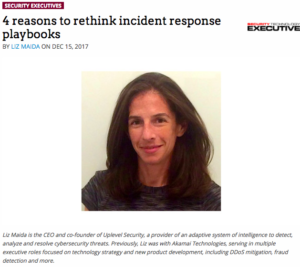 Links:
https://www.entrepreneur.com/article/304643
http://www.securityinfowatch.com/article/12383809/4-reasons-to-rethink-incident-response-playbooks
https://www.bizjournals.com/newyork/news/2018/01/26/this-week-in-n-y-c-funding-news-cargo-highsnobiety.html
https://www.infosecurity-magazine.com/opinions/time-cybersecurity-sharing-economy/
https://www.infosecurity-magazine.com/opinions/superhuman-security-analyst/
https://www.csoonline.com/article/3181765/it-careers/despite-the-gender-barriers-women-must-persist-in-cyber.html
PoliteMail Software: Communicating the value of employee communications
Mesmerize client PoliteMail software has been featured in several Human Resources publications in the last year – a core customer audience for their business. The goal of the campaign was to establish PoliteMail's founder as a thought leader on employee communications.
Here is an example of a three-part thought leadership series secured and written by Mesmerize.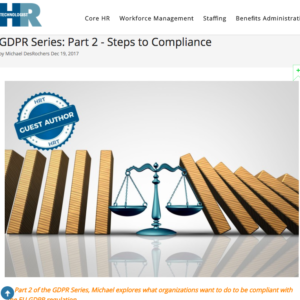 Allure Security: Forging a new cybersecurity category
Mesmerize client Allure Security came on board just as they were launching the company and announcing an early-stage funding round backed by a "dream team" of venture capital firms. In the past year, since working with Mesmerize, the company has won three awards, and more than 50 pieces of media coverage, including The Wall Street Journal, Fortune, Forbes, TechRepublic, Dark Reading, CSO Online, Computerworld, CRN and many more.