Results for our clients
Virgin Cheese: Launching a cruelty-free small business

A small vegan cheese production company needed help raising its profile within the local and national vegan community. Virgin Cheese turned to Mesmerize for help with the opening of its first retail storefront, located in historic downtown Clarkdale, Arizona.
Sample coverage from our kickoff campaign:

Virtru: A trailblazer in email encryption & data privacy
Mesmerize created a targeted thought leadership program for this enterprise security company that focused on the controversial issue of data privacy.
Coverage samples
Chief Privacy Officer: https://www.cpomagazine.com/cyber-security/the-nexus-of-information-security-and-data-privacy-why-focusing-on-both-can-keep-us-safer/
Healthcare Privacy News: https://www.healthcareitnews.com/news/beyond-exam-room-how-data-privacy-builds-patient-trust
Forbes: https://www.forbes.com/sites/amitchowdhry/2018/01/16/virtru-how-these-brothers-protect-the-worlds-data/?sh=7d55227ae73a
Klikkit: Denmark digital health startup raises capital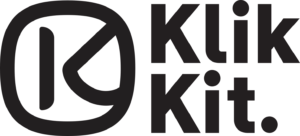 Danish digital health startup Klikkit is a spinout of global pharmaceutical company LEO Innovation Lab. Mesmerize launched a PR campaign to help Klikkit raise capital via a global Kickstarter. In less than 60 days, the company raised $20,000 and received coverage from such US media outlets as Business.com, Digital Journal, Innovation & Tech Today, and NewsWatch.
Coverage:
Digital Journal: http://www.digitaljournal.com/life/health/interview-medication-non-adherence-is-a-growing-problem/article/518688
Innovation & Tech Today: https://innotechtoday.com/digital-health-tools-behavioral-science/
Business.com: https://www.business.com/articles/hardware-vs-software-product-launch/
Uplevel Security: Upping their brand visibility

Mesmerize client Uplevel Security is an innovative new startup in the highly competitive cybersecurity industry. The company's founder and CEO, Liz Maida, has had several thought leadership articles placed in the top IT enterprise publications read by potential customers, including Entrepreneur, Forbes, Dark Reading, Infosecurity Magazine, Tech Target and Security Boulevard. Uplevel was acquired by McAfee in 2019.
Coverage:
Forbes Magazine, April 4 2018:
What A Cyber Security Firm Can Teach You About Making Your Pitch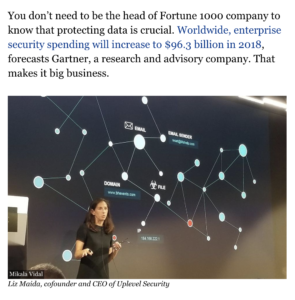 Entrepreneur Magazine:
https://www.entrepreneur.com/article/304643
Security Info Watch:
http://www.securityinfowatch.com/article/12383809/4-reasons-to-rethink-incident-response-playbooks
New York Business Journal:
https://www.bizjournals.com/newyork/news/2018/01/26/this-week-in-n-y-c-funding-news-cargo-highsnobiety.html
Infosecurity Magazine:
https://www.infosecurity-magazine.com/opinions/time-cybersecurity-sharing-economy/
https://www.infosecurity-magazine.com/opinions/superhuman-security-analyst/
https://www.csoonline.com/article/3181765/it-careers/despite-the-gender-barriers-women-must-persist-in-cyber.html
PoliteMail Software: Communicating the value of employee communications
Mesmerize client PoliteMail was the fastest-growing software company on the 2018 Inc. 5000 list. The company's founder has been featured in several Human Resources and Internal Communications publications in the last year – a core customer audience for their business. The goal of the campaign is to establish PoliteMail's founder as a thought leader on employee communications.
Here is an example of a three-part thought leadership series secured and written by Mesmerize experts.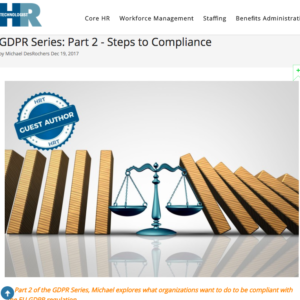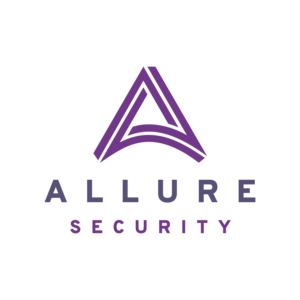 Allure Security: Forging a new cybersecurity category
Mesmerize client Allure Security came on board just as they were launching the company and announcing an early-stage funding round backed by a "dream team" of venture capital firms. In the past year, since working with Mesmerize, the company has won five awards. Allure's spokespeople have been featured in more than 50 media outlets, including The Wall Street Journal, Fortune, Forbes, TechRepublic, Dark Reading, CSO Online, Computerworld, CRN and many more.
Coverage:
Boston Business Journal: https://www.bizjournals.com/boston/news/2017/11/22/former-prelert-execs-launch-a-new-cybersecurity.html
The Wall Street Journal: https://www.wsj.com/articles/funding-snapshot-allure-secures-5-3-million-seed-round-for-data-loss-prevention-1516899289?mod=searchresults&page=1&pos=1
eWeek: http://www.eweek.com/security/10-cyber-security-startups-get-funding-to-advance-their-work
Dark Reading: https://www.darkreading.com/perimeter/hack-back-an-eye-for-an-eye-could-make-you-blind/a/d-id/1331432